I have always wanted to make my own doll house from scratch. it may be because i have some weird fascination with tinny things or that I am just a huge kids at heart. But I think since I am unemployed at the moment and I have winter break coming up maybe I can start one. So i have been googling dollhouses and here are a few that I may base my dollhouse on. (If I do it that is) \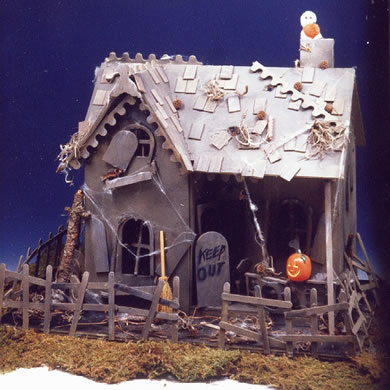 How great would a haunted house dollhouse be!! Something out of the Adams family style.
maybe I need to build more then just one.
this one is super simple but I love the tree going through it.